February 9th, 2016 by Ronen
IT consulting can be a domain where the organizations or businesses are usually advised on how their current IT assets performance may be improved in order to fulfill their goal on enterprise. The assistance of IT Consulting in Toronto Company is usually required regarding these cases in order to cover the following:
Lowering the costs as well as the needless complexities
International delivery of designs, transitions, and for knowledge supervision
Infrastructure supervision
Enterprise change
Construction of competitive prospective
Positioning of the engineering and enterprise for the competition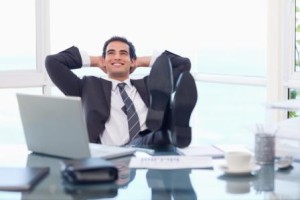 When planning to hire the computer services of IT consulting service provide, the inside assistance in identifying the opportunity aspects will be provider that will make an improved overall performance. Additionally, the usual costs may also be improved. They are able to supply a well-experienced assistance plus an effective roadmap regarding the changes because of the fact that technology and processes jobs are changing rapidly from time to time. Their services are designed to provide expert advises in order to boost their clients' sources, while implementing a strategic decision.
Managing, securing, deploying, and the developing jobs can be very difficult tasks; therefore, it is a common sense that a wide experience and expertise of IT consulting is very necessary in order for it to be executed proficiently. For a great and reliable IT consulting company like BA Consulting Inc. it can be a major edge as they can also deliver effective services  for project supervision at the same time. They are a committed IT consulting in Toronto which is able to focus on a trouble-free delivery implementation where the business is disrupted in any way. Their services are made to deliver practical and convenient specifications, from the time a particular project was commenced or even at stages within the life cycle of the project.
At the same time, working together with IT consulting service provider like BA Consulting Inc. can provide you these following benefits:
Business and technological methods are in-line.
Business complexities will greatly be reduced
Overall performance and/or charges are improved
Specialists transition and affordable courses
Altered supervision from a knowledgeable professional.
Emotion-free decision making can be achieved.
Instant experience and knowledge acquisition.
These rewards will eventually lead to pursuing benefits such as evaluating and organizing a thorough plan in IT in order that the wastage with regards to the money and labor will be minimized, if the time and knowledge is the issue, and complimenting or perhaps enhancing the expertise sets of the business where the shortcoming are very obvious.
Nowadays, many business and companies use computers, internet, and hire IT consulting services in order to properly guide their functions. For many companies, it is actually more challenging to find the right IT consulting in Toronto. In terms of spending less while keeping high employee productivity, an important role will be played by these companies is very essential for your business success.
Cloud services are also important for company's management which is also offered by IT consultants. The practical monitoring of companies for prevention of breakdown can also help stabilize an organization. This is the reason why it's crucial to get the help of computer services.
January 10th, 2015 by Ronen
The Internet has evolved very much since the day of its invention, and this is especially so for the area of Search Engine Optimization (SEO). Hence, in order for your website, links or webpage to thrive the way you want it to, you should be more cognizant of today's consumer trends and Google reforms. These are some of the few things which will be discussed in this article. Once you are equipped with this knowledge and information, you will definitely spot some areas in your websites which should probably be modified or improved on.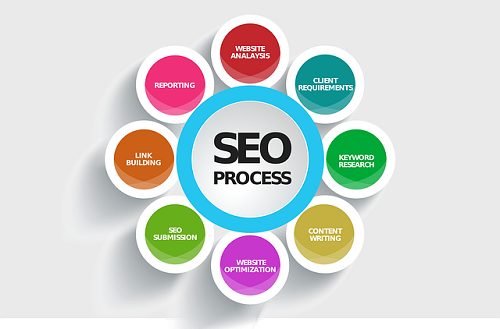 Mobile optimization
Studies have foreseen that the flow of mobile traffic will, compared to desktop traffic, have the upper hand since the year of 2012. This prediction has been confirmed to be spot on by Entrepreneur Magazine. In this fast-paced society where everyone uses cell phones while being on the ago, it is simply illogical for websites to not provide mobile optimization. In fact, both Bing and Google show favour to webpages which make use of adaptive design. These webpages will adjust to the size of the phone's screen while being viewed through one and hence, making it easier for the mobile user to read comfortably.
Furthermore, Google always believed that adaptive and responsive webpages will give users the most commendable and convenient experience. Recently, it has the protocol of locating a notation of "mobile-friendly" adjacent to the relevant websites.
Be mindful of other search engines
When someone mentions SEO, most people will go straight into thinking about just Google. Well, for the long-term success of your website, it is time for you to give up this habit. Other search engines like Yahoo and Bling have quite a promising chance of emerging in these coming year – Firework's default browser is in fact Yahoo, and also, Google's 'pact' with Safari is on the verge of expiration. It is therefore seen that other search engines are becoming increasingly accepted, so it might be time for you to step your game up and consider giving them weighty attention in order to allure more consumers. You can start by obtaining visibility across all of these different search engines instead of betting all your success on solely Google.
From words to phrases
The importance is keywords today is dwindling. To be more specific, words still eventually matter but it is no longer a blind word-for-word jigsaw puzzle between what is being typed on the search engine and what is written in your website. The words have to be a great deal more specific and a little bit longer, and the reason behind this is because it will be more effective when it comes to baiting for relevant information. Also, long searches are advantageous since there will probably be less competition from other websites or companies for these blocks of words.
What's more, Google's Hummingbird search algorithm does not practice matching keywords to sites but rather looks for context and niche-specific term compounds. Currently, one of the most prominent terms are conversational language, particularly questions.
This list is definitely not exhaustive. Basically, you just need yourself in the shoes of your consumers. You should modify your websites based on aspects of convenience and security. Obviously, these activities are not at all quick or easy. It requires time, effort, IT knowledge and skill to deliver desirable improvements.
If you are looking for search engine optimization service in Toronto, don't hesitate to contact us. At BA Consulting, we are well-equipped with relevant knowledge about the constantly evolving world of SEO as well as IT trends and computer related solutions. We are also flexible with offering one-off or regular monthly services so talk to us today and learn more!