January 10th, 2015 by Ronen
Due to the changing web environment, users' expectations towards how a website should behave have also increased. The web users of today require more entertainment, engagement and involvement. Parallax scrolling is a web design technique that is becoming increasingly popular nowadays. This is because parallax scrolling can help to invite users to engage and interact with your website. Read on for a list of why parallax scrolling is a key element in many websites today.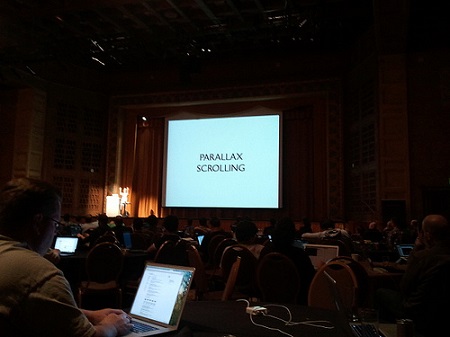 Improved product presentation
Gone are the days where visitors to your website can only have access to static, boring 2D web content. Parallax scrolling is a vivid and advantageous technique that you can employ for the presentation of your products. It allows users to interact with your website to explore the products that you have at their own time and initiative.
Experience your product in 3D
Parallax scrolling is a form of new advancement in technology that allows 3D presentation of your products. Simply place your products in the centre of the webpage with lots of whitespace so that it will draw all the attention of the users. At the same time, the users can scroll and control the viewing of your products according to their preference or liking.
Let your visitors travel through time
Parallax scrolling can be used as a framework for a visual and fun story-telling presentation of a company's history. Instead of the usual action of scrolling down, visitors to the website can start at the bottom instead at the birth of the company. When users scroll upwards, they can launch a space shuttle or rocket and let it fly through the various events or milestones in the history of the company.
Make your website visually appealing and special in order to stand out from the crowd
Using parallax scrolling in your website design can help to give your site a very unique feel and look that is visually appealing. Besides building your website around an interesting story that will draw visitors to interact with your website, parallax scrolling can help make your website special and stand out from the crowd. For example, you can design an unexpected but fun experience for the visitors where the user will engaged in a never ending, seamless scrolling cycle – reach bottom of page then go back to top again and again.
Design your website on the interaction for a special experience
If you want to design your website using interaction to create a special experience for your users, you may want to build your website design riding atop the parallax scrolling effect. This means that you should tie your design with your visitors' engagement to create the website itself. For example, you may wish to use an appealing but typography-heavy design concept for your website. The website will then start to build up word by word while the user scrolls down the page. With the parallax scrolling effect, the visitors to your website will end up with an incomparable experience despite looking the same as other plain sites at the end of it.
Animate your background to add some fun to your website design
Parallax scrolling effects can be included in your website design in a more subtle manner such as to animate the background of the page. As the user scroll down on your website, the animated background can move accordingly in a very fun and appealing way. Animation can help to bring up the liveliness of your website and adds that little something extra to makes your website more special.
If you want to be hands-on and apply parallax scrolling to your website yourself, there are bountiful of resources online as well as in libraries that will guide you through step by step. If you prefer to leave the work to the professionals, you can enquire with us at BA Consulting. We are a Microsoft Certified Company that offers a full range of computer services and solutions!
December 29th, 2014 by Ronen
In this day and age, it has become very important for one to use computer systems to run their businesses. Not only does it make the process more efficient, but it also reduces the number of staff you need to do a particular task. This in turn means that in the long run, the use of such systems is encouraged since it streamlines the operations of such a firm.
However, it also comes at a cost: you need to do as much as you can to ensure that the system is always running functionally. In order to maintain an IT system at a particular level of functionality, you will often need to spend money on the services that are required to do this, such as IT consulting services. Some of the specific ways an IT consulting service can help you ensure that your IT system will always be reliable include:
Helping you find the IT system that fits your business completely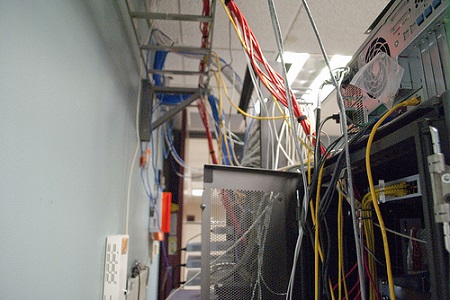 When you are thinking of installing the IT system for the first time, you can't afford to take any chances. Some of the questions you might need to ask yourself include why you are getting the system in the first place, and what characteristics it should have for it to turn out to be effective. For instance, if you are running an office with very few people who only need to send the occasional email, there would be no need to spend money on communication infrastructure that is very advanced. However, if you are going to use the system for IP telephony, video conferencing and other similar activities, you would definitely need a system that is capable of handling this without any hitches.
The role of a consulting firm is to assess all such needs, and then give you the technical details of the ideal system so that you can then install it. It will cost you a bit more to do this, but you will be assured that the system that will be in place afterwards will not only work, but also be future proof as well.
Proper configuration
For an IT system to work well, it needs to be properly configured. One system can be configured in different ways, and each of these will have their own pros and cons. However, the process of figuring out how to configure it can be very technical, and in some cases will have very low tolerances. To ensure that you get it right, you should make a point of getting a consultation from an IT firm, so that they can then help you figure out how to go about it. Doing this eliminates the need to use trial and error to get the same results, and will ensure that you end up with a high quality system in place. It might also serve to reduce the cost of the process as well, since you will only need to do it once.
Troubleshooting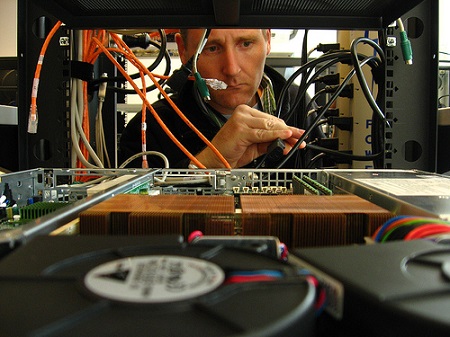 As is the case with practically anything else that might be man-made, all IT systems are prone to some sort of error. This could be due to a poor configuration, regular wear and tear and numerous other causes. Some of the problems that arise are usually very technical, and require in depth knowledge of IT systems in order to correct them adequately. In such cases, even if you have some knowledge of IT systems, you may end up having a hard time figuring out how to identify and solve the problem. Working with an IT consultant is most ideal because it allows you to take advantage of many years' experience. This in turn means that you will identify the problem as soon as it happens, and then fix it.
This is why it's always a good idea to have the services of an IT consultant on tap. This way, as soon as any problem arises, you will only need to call them instead of having to go through the process of vetting them to find the best. This in turn means that you will be in a better position to have the system up and running again in no time.
Regular maintenance
Another aspect of using such systems is the fact that you might need to keep maintaining them on a regular basis for you to be sure that they will run correctly. Most parties advocate for monthly maintenance, where the contractor will check all the systems and optimize them even in the absence of any problem. One of the advantages of this is that it reduces the risk of any catastrophic failure, which in turn means that it will be smoother for you to run the system. In addition to that, this also gives you the ability to modify the system on the fly. For instance, if you notice that your IT system needs have changed, you can ask the contractor doing the monthly maintenance to make the necessary changes to the system so that it's optimized to your needs. This way, it will always be ideal for your use at any one time.
Advisory services
There are many types of advice you might need with regards to an IT system. For instance, if you have a network in place, you might think about having some of the components upgraded. However, this should never be a decision made on a whim. Some of the things that should influence it include whether or not the upgrades will have an impact on the overall functioning of the system, and whether this impact is worth the money. You also need to consider the risk of having other new technologies being produced in the near future, such that the ones you have just upgraded to become nearly obsolete. An IT consultant who keeps an eye on the markets would be the best choice for you to use to determine this.
In summary, it is evident that using the services of a high quality consultant is actually very critical in ensuring that a business runs smoothly. It is usually much cheaper than employing your own dedicated IT staff, and is also much easier for you to tackle as well.