Remote Desktop Services

Remote Technical Support via Single Web Application.

Access

Networking & Wireless

Cloud computing

Access

On-Site Technical Support

Technical Support Professionals.

Access
Posted on:
Saturday July 12 in
Uncategorized
tagged by
wisdek
Search engine optimization is a necessary evil. Without it, your website won't show up on Google's search results. Every new website has to invest heavily in SEO to improve its page rank. For the uninitiated SEO can seem like a complicated magic trick. However, once the curtain is pulled aside the mysteries are unraveled. Here are 6 SEO secrets that can help your new website grow:
Design Your Website Keeping SEO in Mind
SEO isn't something you do after your website is up and running. You need to plan for it beforehand. There are certain web design etiquettes you must follow to improve your page rank. This includes adding text descriptions to images, videos and links. This is because Google spiders read text and if your site is low on that, then it won't have a very good ranking. Inform your web designer in advance to make the website SEO friendly.
Write Quality Content
Writing quality content is the key to good SEO. Your content should be informative, relative and grammatically correct. The reason most websites don't show up on Google's search results isn't because they're low on content. It's because they are low on quality content. Hire an experienced content writer to write for you. That way you can be sure that your website has quality content for Google's spider to read.
Improve the Quality of Links
Links are also an integral part of SEO. The internet is a network made up of infinite links. If you want your website to shine, you'll need quality backlinks. If a website with a high page rank links to you, it will automatically improve your page rank as well. A dozen of these and you'll end up on the first page of Google results when someone searches for related keywords.
Keep the Site Updated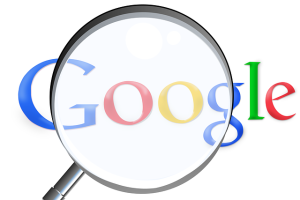 Google tends to prefer sites that are regularly updated for their search results. It's not enough to just build a website and do SEO. SEO is a continuous process that never ends. You need to keep updating your site periodically if you want to stay on Google's search results. That is the reason why you need to hire a content writer, because they can write about 1500 to 2000 words a day. That's how much Stephen King writes regularly.
Include Keywords in Your Content
If you want your website to be seen on Google's search results, then you need to know what people are searching for. You can find keywords specific to your website and then include them in your content. These keywords will be picked up by Google's spider and your website's page rank will improve. There are tools available on the internet that will help you with keyword research.
Include Social Media
Social media is a popular method for marketing your website online. Facebook and Twitter are powerful tools in your arsenal that you can use for this purpose. You may have seen Facebook and Twitter icons at the bottom of a webpage before. There's a reason they're there. That denotes the website's social media presence on those sites. If you want to spread the word about your site, then there's no better way to do it than to use social networking. Make those posts and tweets count for something.
Now that you have a better understanding of SEO, you can appreciate the hard work that search engine optimization services put into it. If you think you can handle this humungous task all by yourself, then you have our blessing. However, if you'd rather let a professional handle this task for you, then you know who to call.
Access
BA Consulting of Toronto and the GTA is a Microsoft Certified Company that offers a full range of computer services and solutions to small and medium-sized companies and individuals.
We are here to facilitate the day to day running and growing of your business by taking over the burden of all your computing, internet and IT concerns so that you can focus on doing what you do best – generating revenue.
You are probably very good at the work you do, but it takes up most of your time and energy which means there is not a lot left over for getting to grips with the fast changing world of computers, social and internet media and information technology in general.
This is where Toronto's BA Consulting can become your back-room partner because we do have the experts who fully understand and keep abreast of the latest IT technology. And we are here to share our specialist knowledge with you.
At BA Consulting we offer both one-off solutions and monthly maintenance plans so you only have to pay for the services you actually use.
Turn over some or all of your computing concerns to us and we will be able to offer 24-hours-a-day support to:
Set up your system and network right from the start so that you operate immediately with maximum efficiency.
Keep your On-site computer and IT systems running smoothly at all times by fixing computer glitches and keeping you systems working as they should so that you don't face unnecessary down town because of unexpected computer failure or system crashes.
Create and/or expand your in-house computer Network and Interconnected Wireless internet access so that you can monitor all of your employees and keep track of their performance at all times.
Repair your computers whenever they go down.
Remove Malware, Viruses, Spyware and other computer afflictions whenever they may strike.
Hardware and software sales and support
Create secure and reliable back up so that you don't need to worry about Data Recovery if ever your system crashes.
Building and maintaining complex networks
Design dynamic web – and social media sites and 'tweak' them regularly (this is known as SEO) so that you perform well in Google and other search engine ratings.
Set up secure Remote Access and Virtual Cloud Storage so you can access your company data wherever there is internet signal, even when you are on the road.
Create secure and reliable Security Solutions to that your company and client data and personal details safe from abuse.
Set-up and manage other Virtualization and Managed services and Hosted Solution as appropriate for your business or personal needs.
Create a Video Surveillance system or improved on-site security.
OfferIP / VoIP Communication solutions to maximize your internet performance.
Assist you with re-installing your computers and getting your systems back up and running effectively during Office Relocation
Computer Repair
Recommend hard- and software upgrades whenever new and appropriate technology becomes available.
Set-up, create and manage your digital signage network and other digital advertising throughout the Toronto region.
Who are our typical clients?
BA Consulting of Toronto has worked with a wide range of clients from numerous walks of life and small and medium-sized businesses. The vast majority of our clients want to:
Improve their productivity
Reduce their costs
Streamline their processes
Consolidate all IT issues under a single umbrella
Maximise the efficiency of their networks and software
Free up time for employees to focus on revenue-generating activities
When we consult for you, we will be able to apply exactly the right mix of computing services to get your business working efficiently and in an integrated manner.
You only pay for the services and software you actually use, so we can actually save you money!
And best of all, our customized services are available 24/7/365 so you can work when you want, where you want, at any time, and know that we will always be there to assist if ever your computers and IT systems don't perform as you would wish.
We always answer every customer enquiry with a live attendant so that we can immediately address the issue that is concerning you, without your having to hold the line…
For more information about BA Consulting of Toronto and our professional computer repairs and IT services and problem resolutions, please:
Contact us online or Call (647) 401-8646.
BA Consulting of Toronto – we have the knowledge and fluency with all computer and IT issues to be able to provide exceptional, pro-active service to solve all your computer hardware, software and other IT needs.