Remote Desktop Services

Remote Technical Support via Single Web Application.

Access

Networking & Wireless

Cloud computing

Access

On-Site Technical Support

Technical Support Professionals.

Access
Posted on:
Thursday September 11 in
Uncategorized
tagged by
wisdek
When designing your website, it is important to think about the best colors to use. Choosing the right color scheme will go a long way in setting the business tone, identifying the type of business, and establishing your business style. The colors that you choose for your website can determine how long prospective customers spend on the website. It can also make a huge difference when it comes to encouraging visitors to take action. Following are some tips that will help you to choose the best web design colors for your business.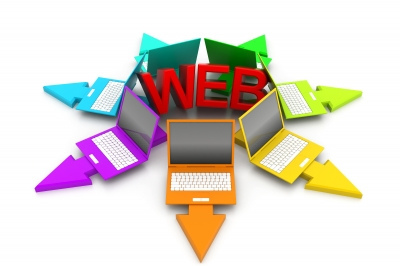 Consider the website style
It is important to have a website style in mind before you start choosing colors. It helps if you already have corporate colors or an established brand identity as you can simply use the same colors for the website. If, on the other hand, you are a new business and you are trying to introduce your company to online visitors, you need to ensure that you come up with a color scheme that will suit your type of business. Whether you are in luxury retail, professional services or you have a restaurant, you should think about the colors that will best depict the style of the business.
Avoid using too many colors
To have an attractive website, you should limit the color usage. Too many colors can make your website look crowded and unprofessional. Remember that less is more when choosing colors for your website. Find out the best way to use colors to grab attention. This is especially important if you have a professional services company where you want to be taken seriously. Using a few colors in the right spots will have a much better effect and you can highlight important details effectively. As a rule, sticking to not more than three or four colors is a good idea. Look beyond the basic colors for your site.
Choose a unique web design
The best way to ensure that your website stands out is by ensuring that it is as unique as possible. Remember that there are numerous sites out there and you want your readers to be interested in what you have to say. Instead of choosing the all too common black text, consider choosing a different color like grey or bright colors. You can think of unconventional ways to use color in order to achieve the best results. This will help to attract attention and you can stand out from your competition.
Ensure that you maintain readability
The use of color should never be at the expense of readability. You have to make sure that you use adequate color contract so that the content is easy to read. If readers have to strain their eyes to read the content, you can be sure that they will not remain on your site for too long! If your background is dark colored, use light colored text and vice versa. When pairing colors for the website, consider how the text will appear to your visitors. You also have to think about the age of the potential visitors.
Find out the web-friendly colors
It is important to know that certain colors look different when on the Web than they do on your computer. This is mainly due to a number of factors including the screen resolution and the device you are using. Using web smart colors will help you to avoid issues and your website can look exactly the way you want it to. Remember to allow white space to enhance the colors and think about the images that you want to use on the site.
Choosing the perfect colors for your website may take time as it will require thoughtful consideration as well as the testing of several color schemes. Work with web designers who have the relevant experience and expertise to create the best website.
Access
BA Consulting of Toronto and the GTA is a Microsoft Certified Company that offers a full range of computer services and solutions to small and medium-sized companies and individuals.
We are here to facilitate the day to day running and growing of your business by taking over the burden of all your computing, internet and IT concerns so that you can focus on doing what you do best – generating revenue.
You are probably very good at the work you do, but it takes up most of your time and energy which means there is not a lot left over for getting to grips with the fast changing world of computers, social and internet media and information technology in general.
This is where Toronto's BA Consulting can become your back-room partner because we do have the experts who fully understand and keep abreast of the latest IT technology. And we are here to share our specialist knowledge with you.
At BA Consulting we offer both one-off solutions and monthly maintenance plans so you only have to pay for the services you actually use.
Turn over some or all of your computing concerns to us and we will be able to offer 24-hours-a-day support to:
Set up your system and network right from the start so that you operate immediately with maximum efficiency.
Keep your On-site computer and IT systems running smoothly at all times by fixing computer glitches and keeping you systems working as they should so that you don't face unnecessary down town because of unexpected computer failure or system crashes.
Create and/or expand your in-house computer Network and Interconnected Wireless internet access so that you can monitor all of your employees and keep track of their performance at all times.
Repair your computers whenever they go down.
Remove Malware, Viruses, Spyware and other computer afflictions whenever they may strike.
Hardware and software sales and support
Create secure and reliable back up so that you don't need to worry about Data Recovery if ever your system crashes.
Building and maintaining complex networks
Design dynamic web – and social media sites and 'tweak' them regularly (this is known as SEO) so that you perform well in Google and other search engine ratings.
Set up secure Remote Access and Virtual Cloud Storage so you can access your company data wherever there is internet signal, even when you are on the road.
Create secure and reliable Security Solutions to that your company and client data and personal details safe from abuse.
Set-up and manage other Virtualization and Managed services and Hosted Solution as appropriate for your business or personal needs.
Create a Video Surveillance system or improved on-site security.
OfferIP / VoIP Communication solutions to maximize your internet performance.
Assist you with re-installing your computers and getting your systems back up and running effectively during Office Relocation
Computer Repair
Recommend hard- and software upgrades whenever new and appropriate technology becomes available.
Set-up, create and manage your digital signage network and other digital advertising throughout the Toronto region.
Who are our typical clients?
BA Consulting of Toronto has worked with a wide range of clients from numerous walks of life and small and medium-sized businesses. The vast majority of our clients want to:
Improve their productivity
Reduce their costs
Streamline their processes
Consolidate all IT issues under a single umbrella
Maximise the efficiency of their networks and software
Free up time for employees to focus on revenue-generating activities
When we consult for you, we will be able to apply exactly the right mix of computing services to get your business working efficiently and in an integrated manner.
You only pay for the services and software you actually use, so we can actually save you money!
And best of all, our customized services are available 24/7/365 so you can work when you want, where you want, at any time, and know that we will always be there to assist if ever your computers and IT systems don't perform as you would wish.
We always answer every customer enquiry with a live attendant so that we can immediately address the issue that is concerning you, without your having to hold the line…
For more information about BA Consulting of Toronto and our professional computer repairs and IT services and problem resolutions, please:
Contact us online or Call (647) 401-8646.
BA Consulting of Toronto – we have the knowledge and fluency with all computer and IT issues to be able to provide exceptional, pro-active service to solve all your computer hardware, software and other IT needs.